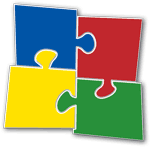 Have you ever...
…not had enough badges in stock to award your Clubbers when they completed a badge?

…felt disoriented with the complexity of the Ambassadors' Master Record?

…wished you could automatically track Clubber attendance for the proper awards?

…lost track of which awards are for which children by the time you distribute your awards?
MasterLink is software that will aid you in record keeping and inventory for your Master Clubs program. The MasterLink software is loaded with features designed to save you time while increasing your productivity. MasterLink is a record-keeping program designed to track Clubber attendance (Club and Church), dues, address, etc. It can also track Projects and/or Badges a Clubber has completed acting as the Master Record for the Clubber. You can even manage your inventory levels for all of your stock items.